Interior house painting projects can be a challenge in Vancouver because many homeowners and renters want their historic homes to retain their authenticity after renovations. Since Vancouver is also a major urban area, you might also want your home to take on a more modern vibe that suits your personality and makes you feel at home when you walk in the door.
This is why it is a smart idea to work with an expert painting team that provides color consulting and sampling services to help you pick the perfect color and type of paint. Choosing a color might sound simple enough, but it can be very overwhelming with so many different options at your fingertips. With all our projects, we use only the highest quality products and get our paints locally in Lower Mainland.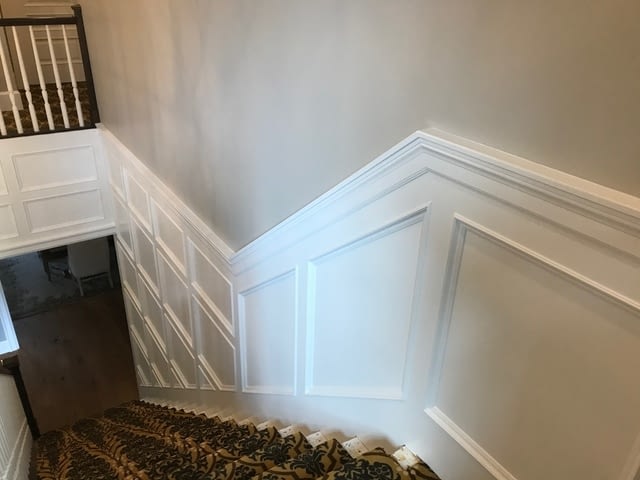 Here in Vancouver, we are fortunate enough to experience the beauty of all four seasons and have a little bit of everything in terms of weather. However, this means that the exterior paint of your home needs to be ready for anything and handle rain, snow, hail, humidity, heat, and freezing temperatures.
Our Vancouver Urban house painters know what paints work best in our local climate and are prepared to take on any exterior job you need to beautify your home and give it maximum curb appeal. We'll assign a dedicated project manager to handle the logistics of your job and who will be available to support you throughout the project.
Not only can we paint the interior and exterior of your Vancouver house or apartment, but we can also help you renovate your kitchen on a budget. One of the best ways to breathe new life into a kitchen you don't absolutely love is to give your cabinets a fresh coat of paint. Hire a Vancouver Urban painter near you to update your cabinets with a new color and smooth finish, and you'll feel like you have a brand-new kitchen without spending a fortune. Beyond just the kitchen, Vancouver homes can also benefit from having newly painted cabinets in the bathroom and garage as well.